We here at ARC wiki welcome you to edit anything you want that will help out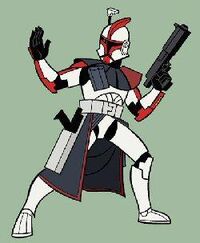 this wiki! This can be from adding a sentance to a whole new article. To browse, just type what you want in the search bar and click enter! For editing, just click on the edit button and begin typing!
Q: How to send a message to another user's talk page?
A: Go to their talk page, click "Leave Message" and type in the dialogue box in he top right corner for heading. Click on the main edit window, where you put your message, and begin typing! After that, feel free to press the blue publish button below the dialogue box.
Q: How to upload pictures?
A: Look at the bottom of the box that show the little list of recent wiki activities. There you should find a button called "Add a Photo." Click on it. Then it should give you a pop up list on top of the screen as ther resto of the screen darkens. The tital of the pop up should be: "Upload a Photo to the Wiki." Then you should have the photo you want in some sort of file in your computer, so click "Choose File" and click on your picture in your computer's folder and then click "Open" in the folder and click "Upload" in the pop up and you are done!